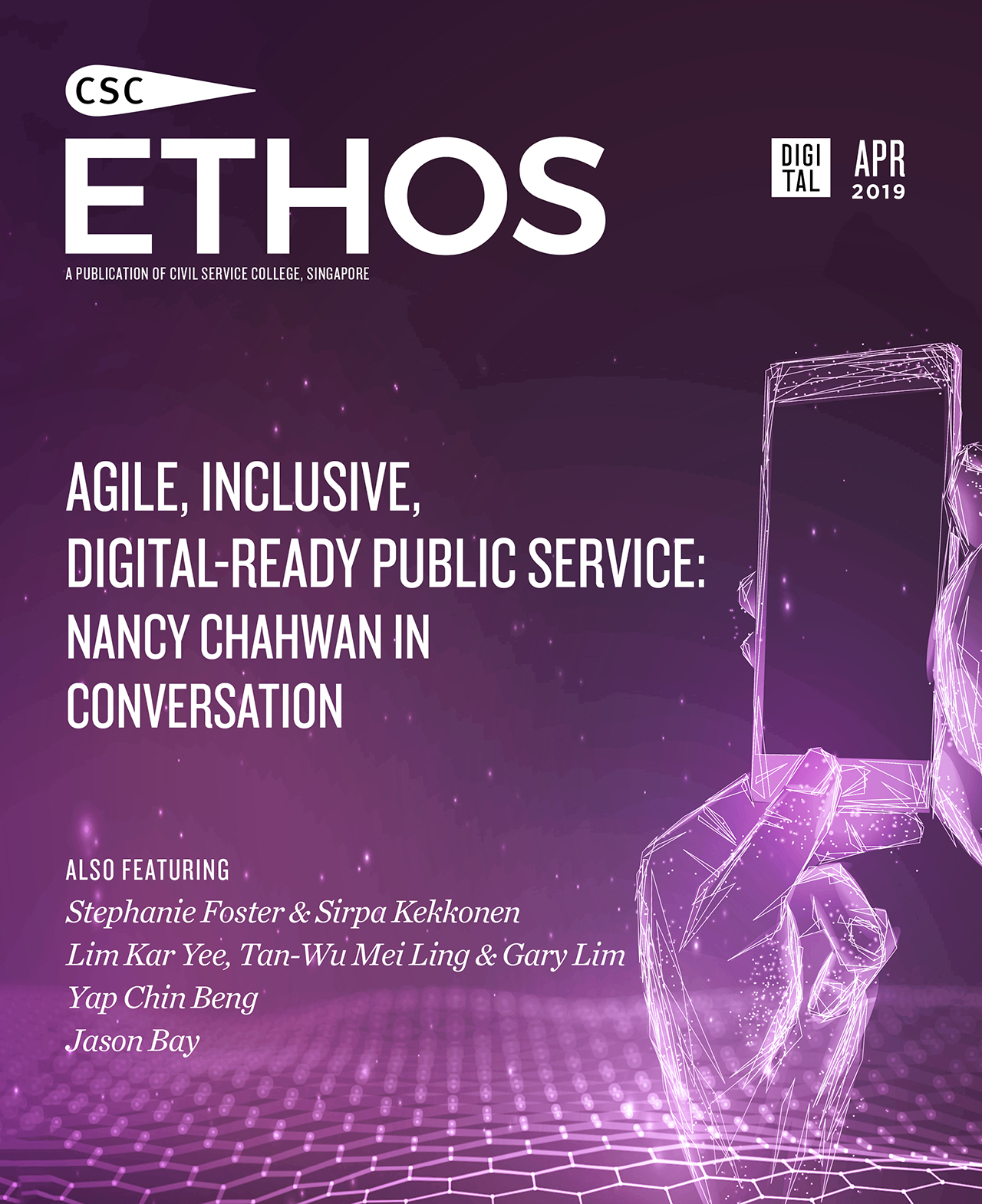 Digital Issue 04, Apr 2019


ETHOS Digital Issue 04

In this issue of ETHOS Digital Edition, public sector veterans from around the world discuss the future of governance in the digital age. Also , our more experienced colleagues share quick tips on how to do better at work in a new feature: PRO TIP.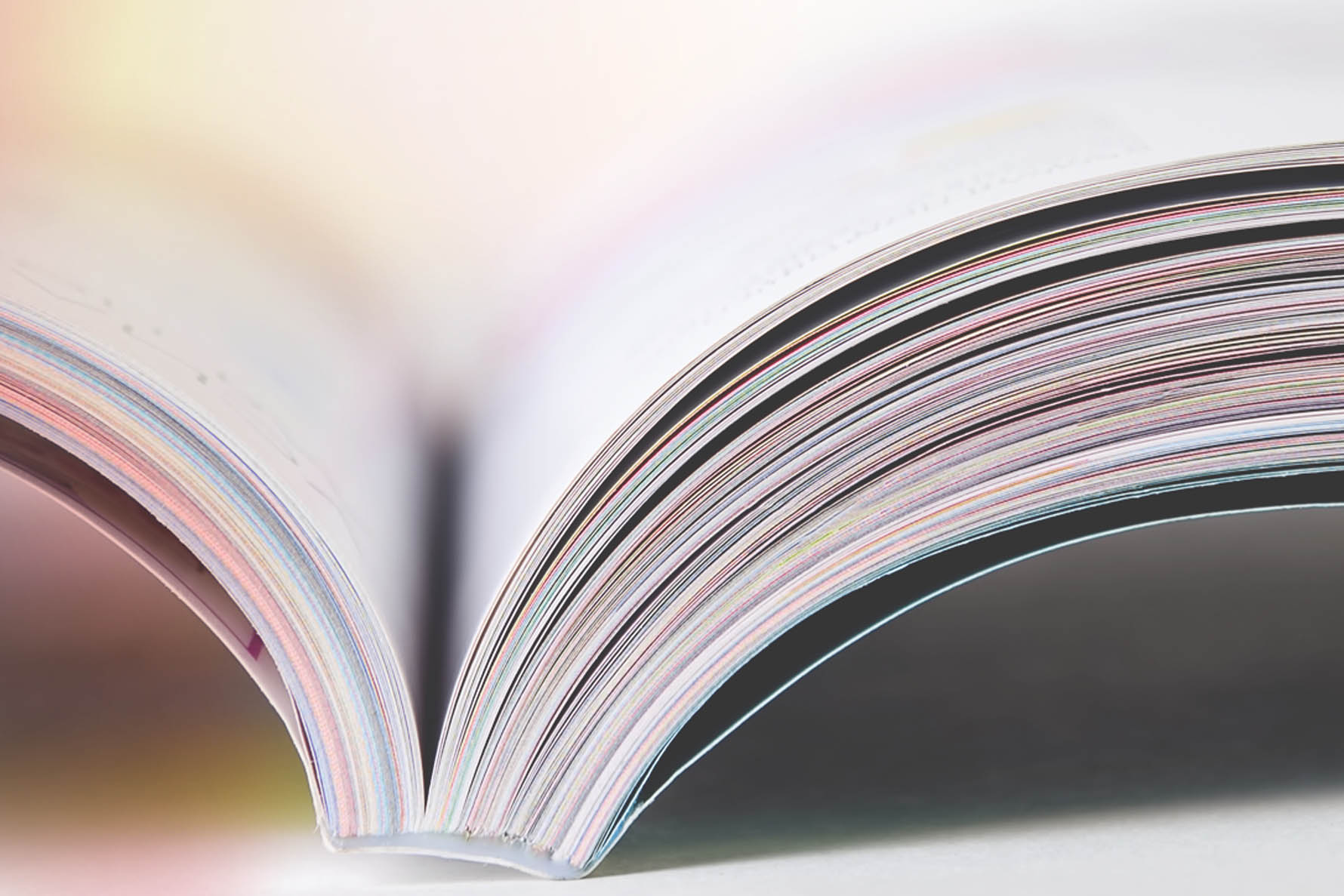 Editorial
by Dr Alvin Pang
Editor-in-Chief Ethos
Public service work is complex but also collaborative. We do better by working with others and by learning from their experiences and perspectives. In this issue of ETHOS Digital Edition, we have gathered a number of conversationsd with public sector veterans who share their insights gleanned from working on areas of interest to not just Singapore but also governments around the world.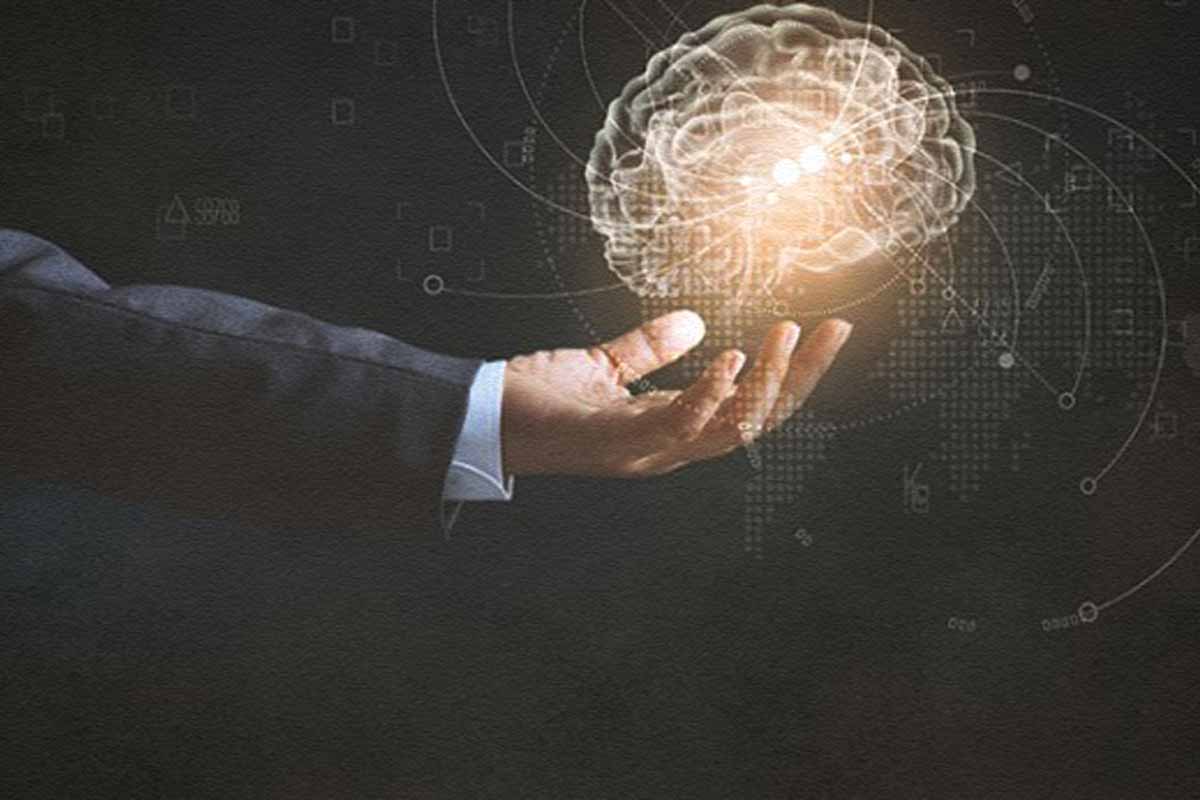 Agile, Inclusive, Digital-Ready Public Service
Interview with Ms Nancy Chahwan
Nancy Chahwan discusses how the public service can remain nimble and adaptive in a digital society.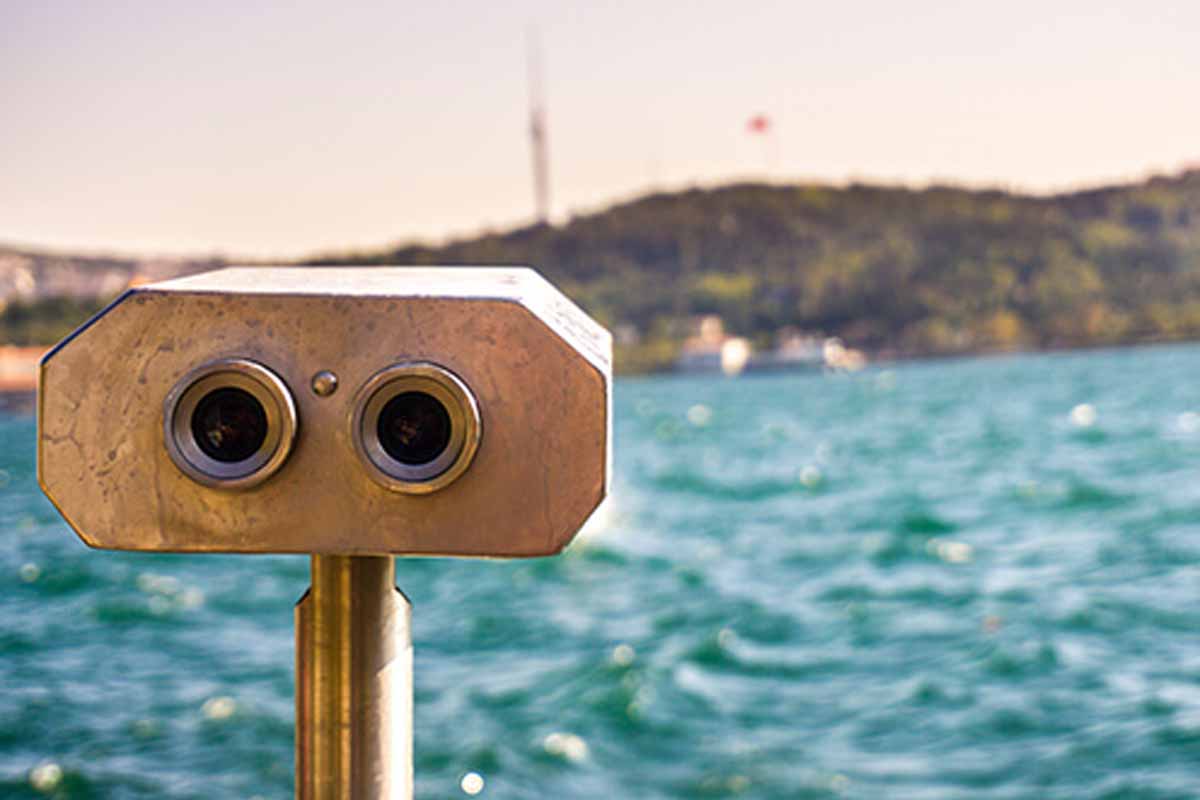 Strategy and Stewardship in a Time of Change
Interview with Ms Stephanie Foster and Ms Sirpa Kekkonen
Speaking with ETHOS on two separate occasions, Australia's Stephanie Foster and Finland's Sirpa Kekkonen reflect on what their governments are doing to be adaptive for the future.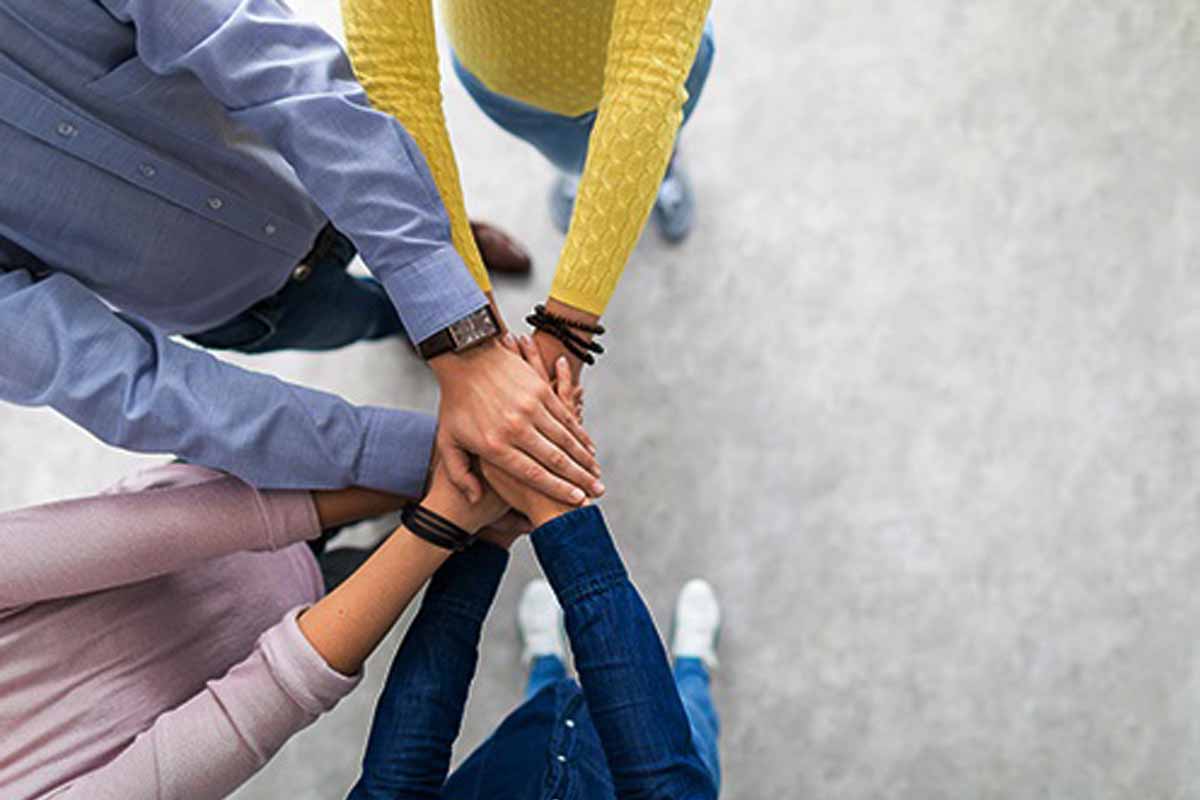 Community Care Through Collaborative Leadership
Ms Lim Kar Yee, Mr Gary Lim and Ms Tan-Wu Mei Ling
Partners in the NEICP reflect on how they have come together to help vulnerable children in their community in an integrated and holistic manner.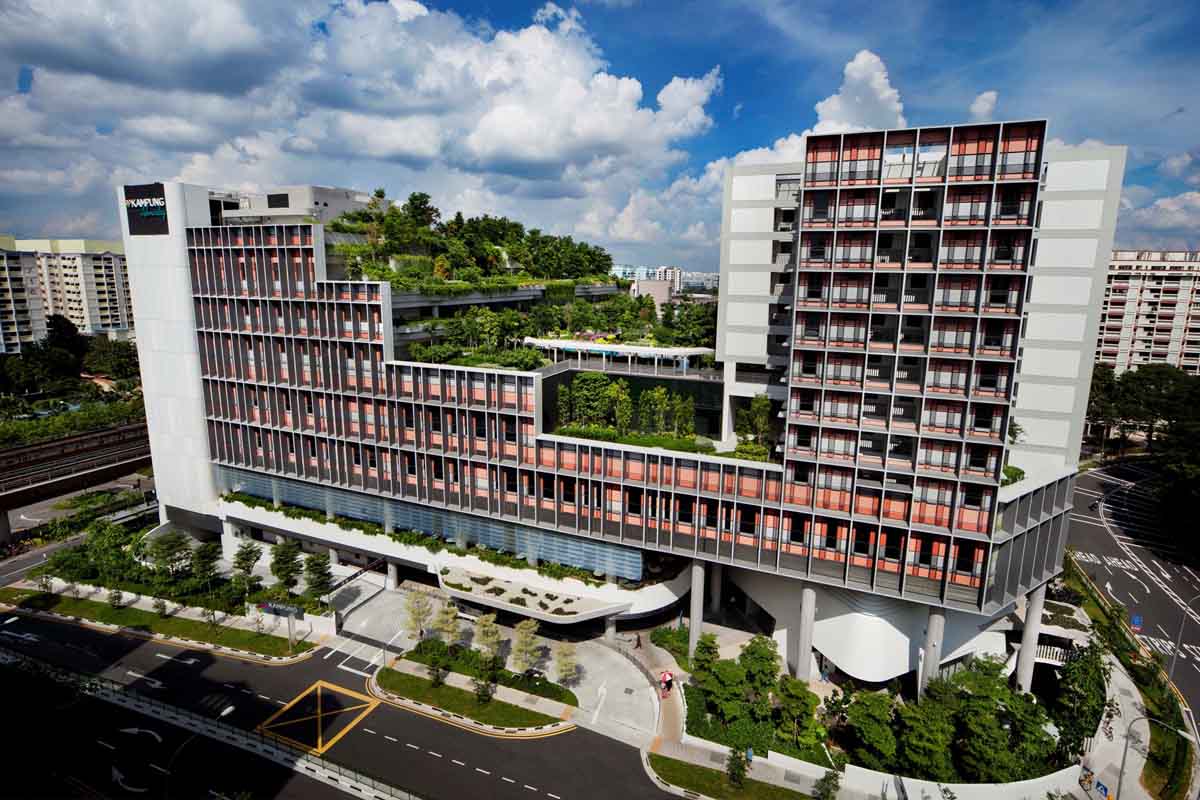 Kampung Admiralty: Building for All Ages
Interview with Mr Yap Chin Beng
In an interview with ETHOS, Yap Chin Beng, Senior Advisor, HDB, shares his insights on building Singapore's first "Vertical Kampung".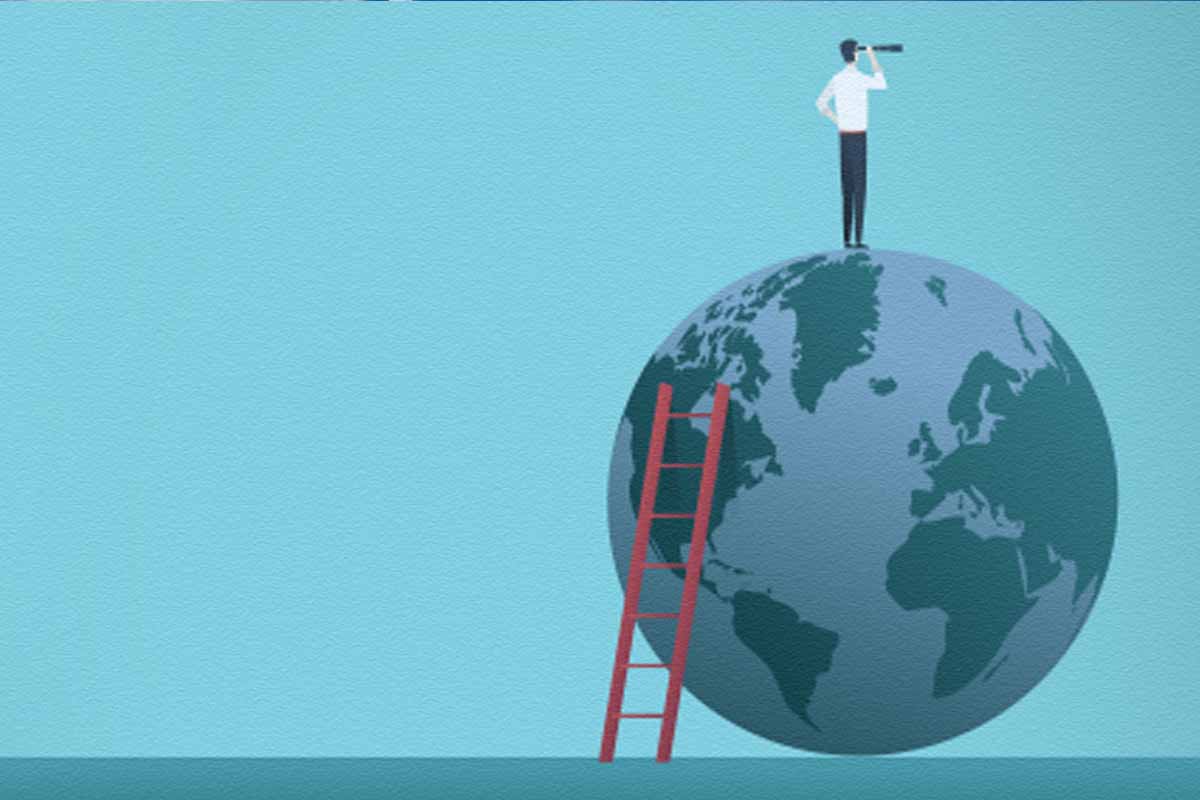 New Challenges, New Horizons
Ms Serey Chea, Dr Zamani Saul and Mr Alaa Youssef
In this edition of the Ethos Roundtable, participants of the 11th Leaders in Governance Programme reflect on the challenges of an increasingly diverse citizenry and how a younger generation of public officers must avoid complacency while sustaining trust in government.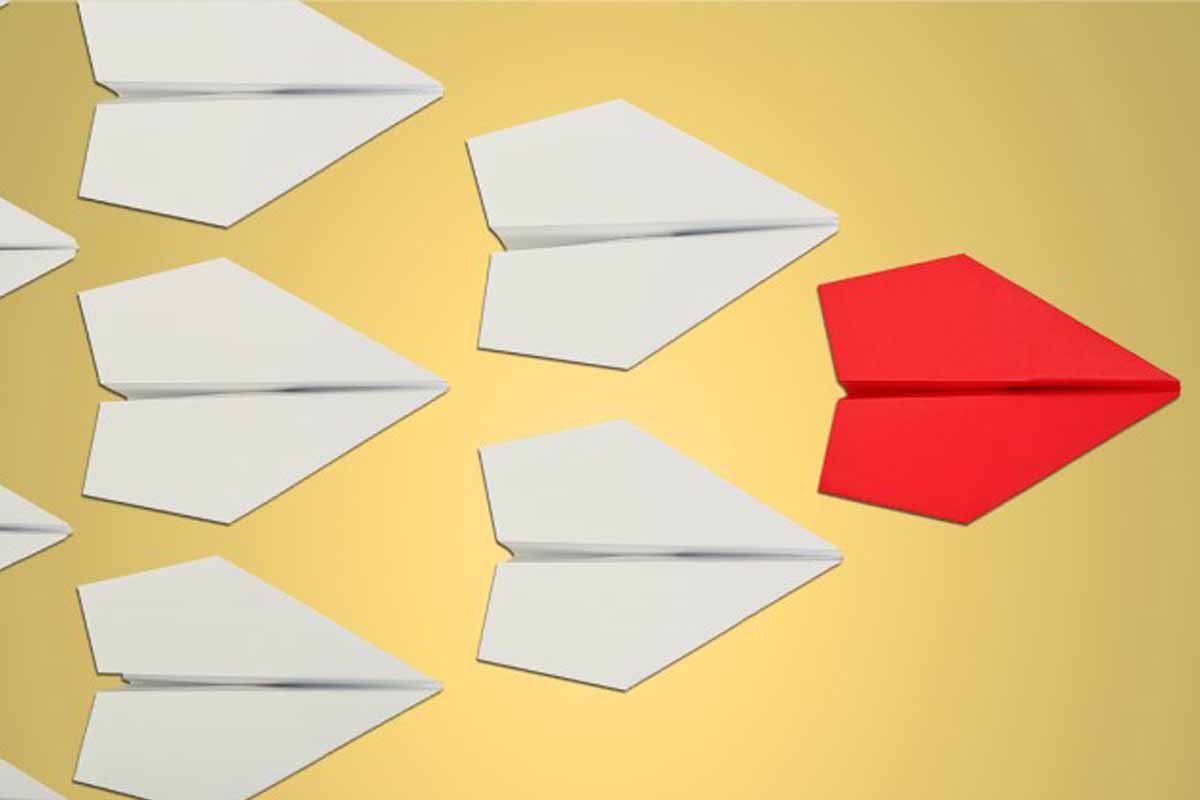 Pro Tip: How to Manage a Team for the First Time
Jason Bay
Jason Bay suggests ways to approach the daunting task of becoming a team leader or manager for the first time.