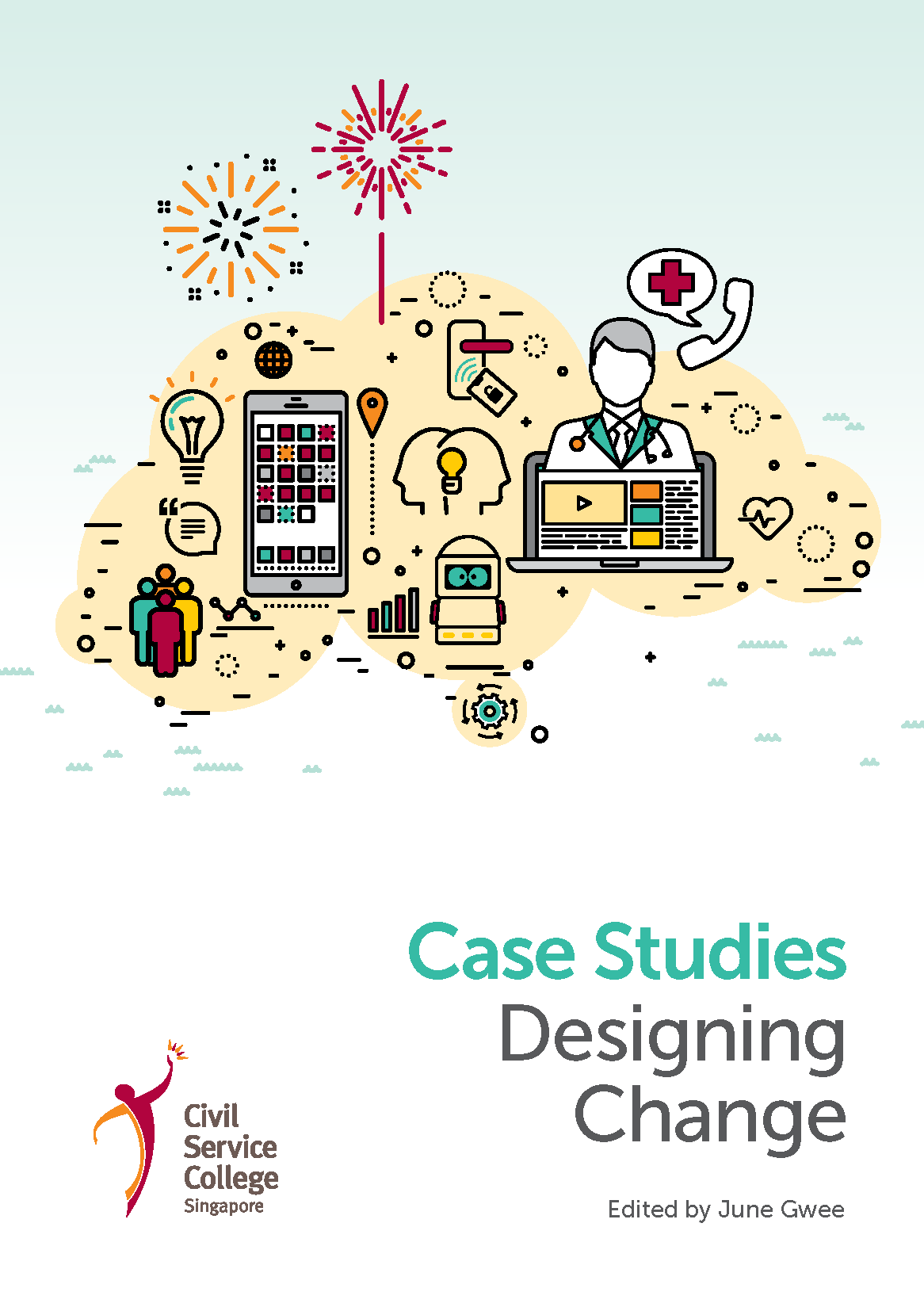 Case Studies: Designing Change
Edited by June Gwee
This book is intended as a primer for public officers on complexity and its applications to public policy. It recounts the steps the Singapore ,Government has taken to use complexity to better inform policymaking,from making long-term strategic planning more robust, to planning public transport infrastructure more holistically, to enabling senior citizens to age in place through improved community healthcare. It also examines what can be done in the years ahead to infuse an understanding of complexity across the public service.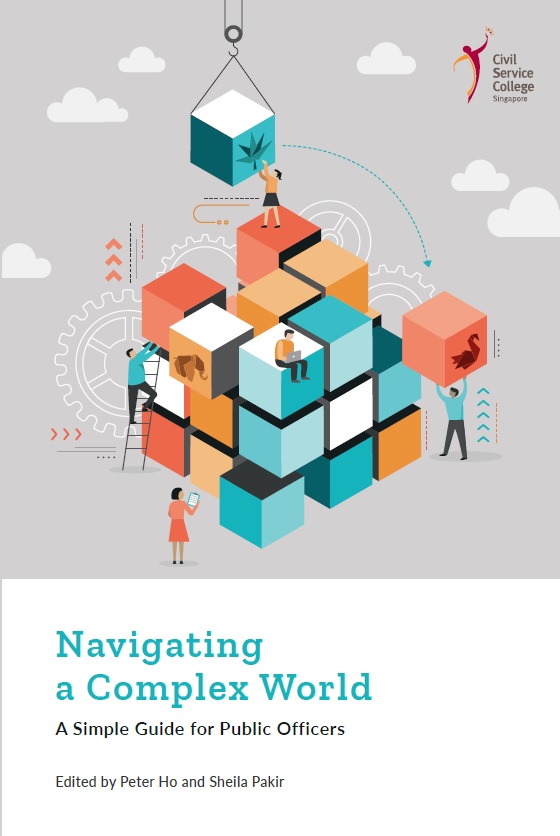 Navigating a Complex World: A Simple Guide for Public Officers
Edited by Peter Ho and Sheila Pakir
Meaningful change can be initiated by small, purposeful first steps, rather than massive investments of time, resource and effort. The Institute of Leadership and Organisation Development (ILOD) at Civil Service College offers practice-based insights.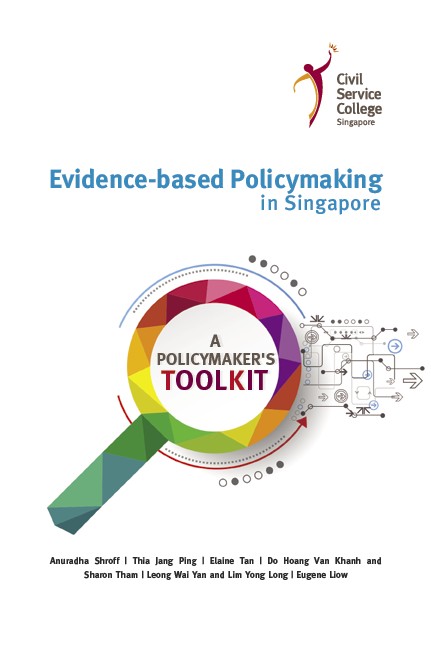 Evidence-based Policymaking in Singapore: A Policymaker's Toolkit
Multiple authors
This book covers a collection of tools commonly used in evidence-based policymaking and how they can strengthen policy design and decision- making. These range from broad, cross-cutting policy measures to seemingly operational interventions which contribute to larger policy objectives. Examples from Singapore and other countries are used to illustrate key learning points.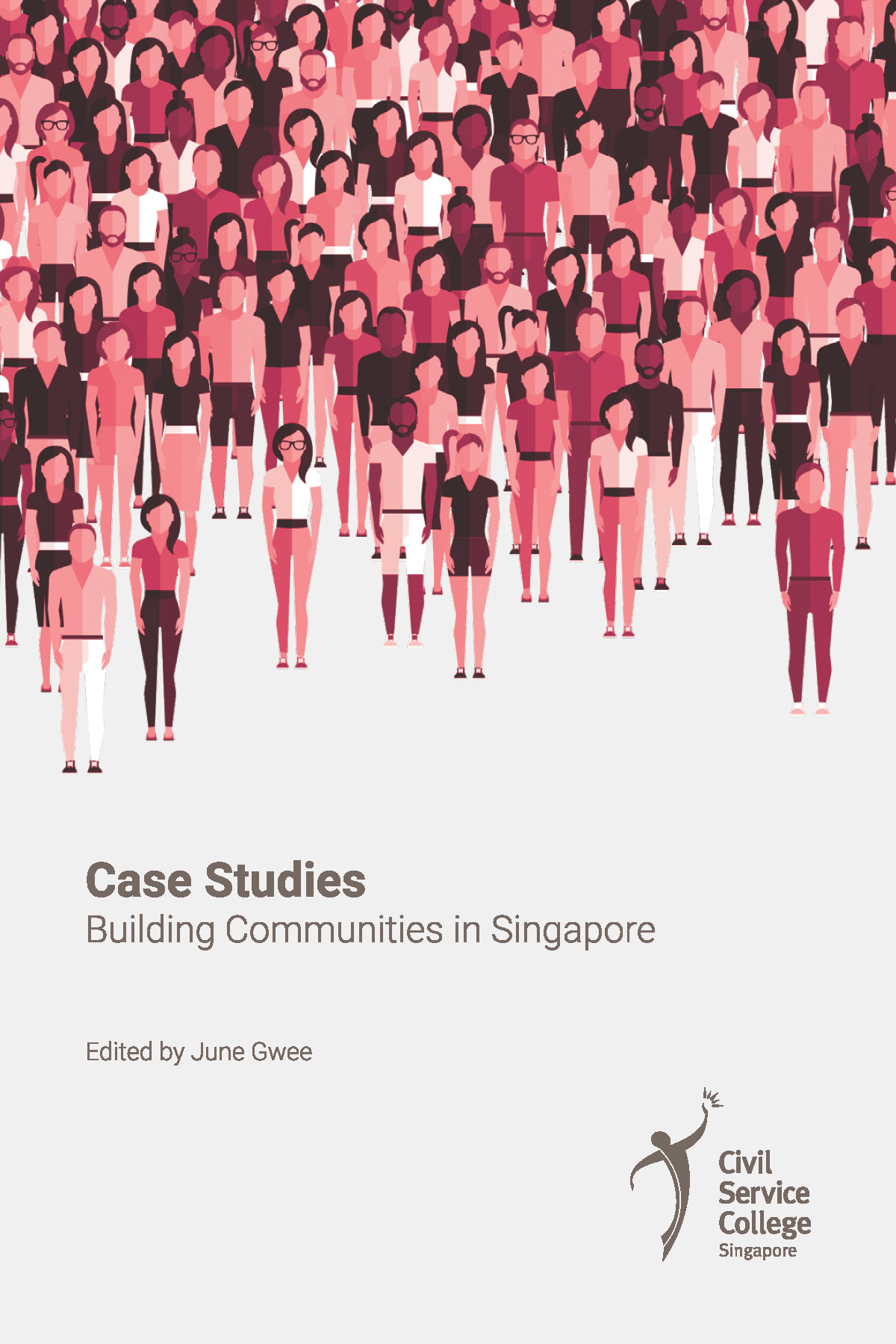 Case Studies: Building Communities in Singapore
Edited by June Gwee
This book contains four case studies on how public agencies design solutions to improve the quality of life for individuals and society by listening, observing and being empathetic to the needs of people. They describe how public officers have been able to think differently, find new paths and build resilient communities.